I'm still on track with listing a new item everyday. I did miss a day during the week, but I've made it up and have 5 new items in the shop to share with you today.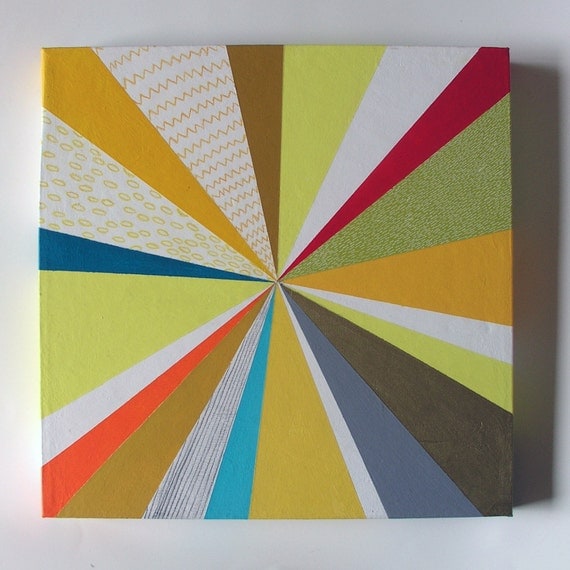 First off is this pretty lady, a yellow themed pinwheel painting.
Two new rings, made from paintings. This pink one is from abstract mixed media pieces and the purple one is watercolored ombre.
I listed 4 of these fun spiralbound ephemera notebooks. They have a variety of papers including vintage maps, patterned scrapbook paper, music paper, graph paper and more.
And last but not least…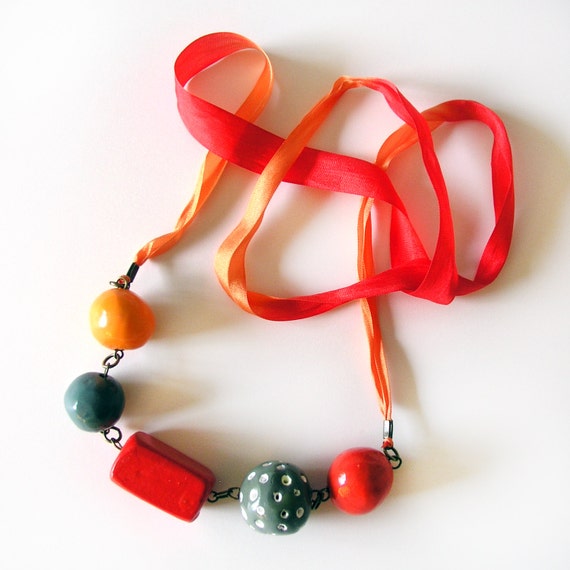 I have listed this red, orange and gray chunky beaded necklace.
I hope you are having a relaxed and happy weekend.