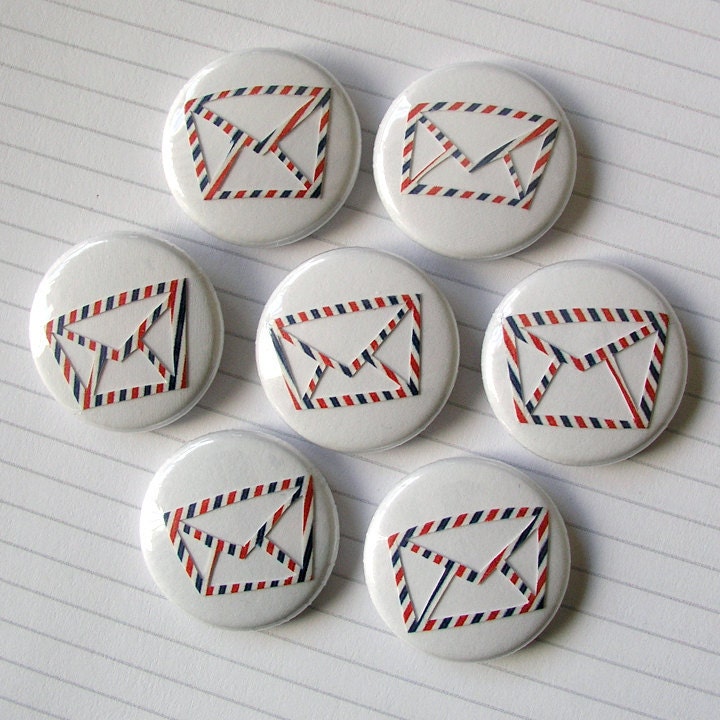 I just added these adorable, airmail themed, 1″ pinback buttons to my shop.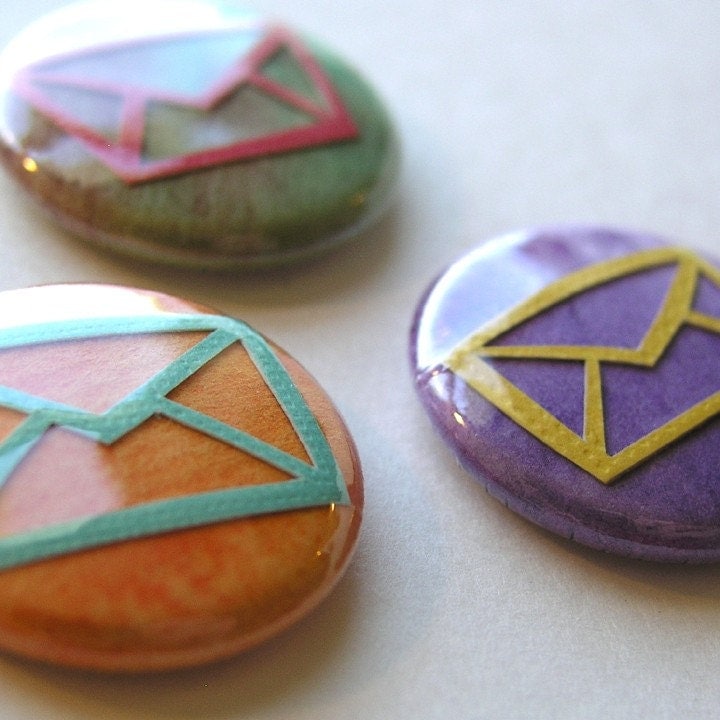 This weekend I was thinking of the mail button set (above) that is in my Etsy shop. I wanted to make another set, but in different colors. Like that, all of a sudden it came to me that I should design and print out a red and white striped airmail paper and cut the same envelope shapes out.
I love how they came out, and they were so fun to design and create. I think they would be a cute present to send a penpal.