Just a quick pop in to share some new items I've added to my etsy shop.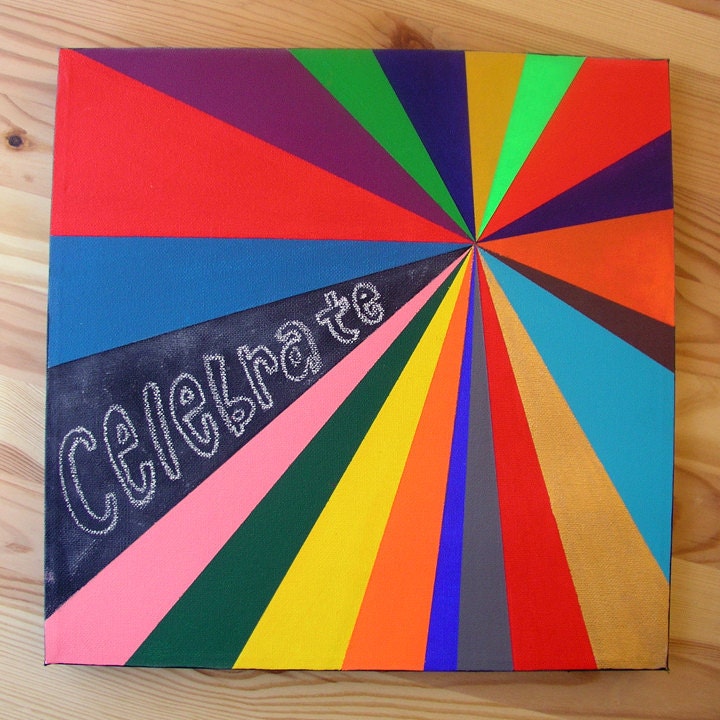 I made this 12″ square pinwheel painting with chalkboard paint, so you can customize and share your own affirmations.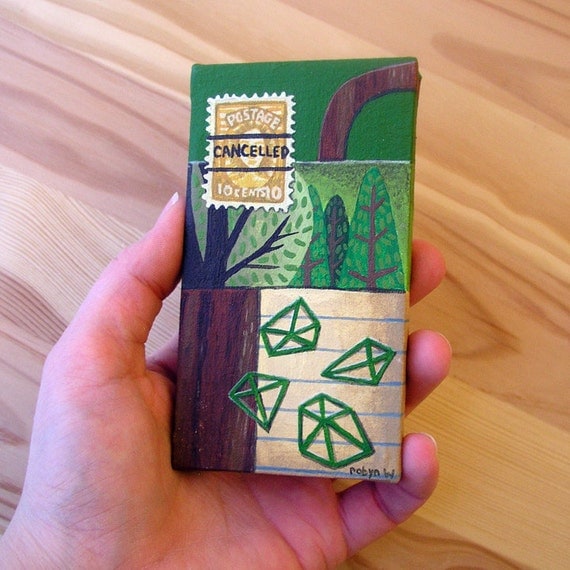 I made this little painting last year for a commercial project that never got the green light. I really love it a lot, but I made the painting knowing that it would be for someone else, so I am posting it to my shop now.
And last but not least: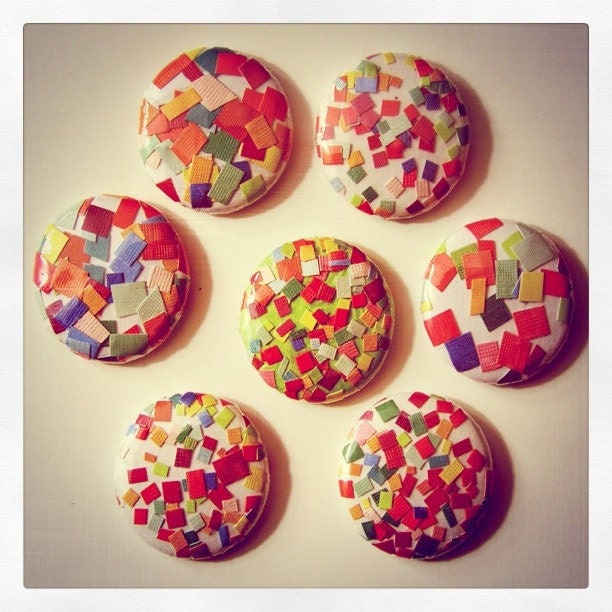 Party on, Wayne! Party on, Garth! These confetti buttons were made for you to take your own party on the road.  Each button is made up of tiny handcut paper confetti.