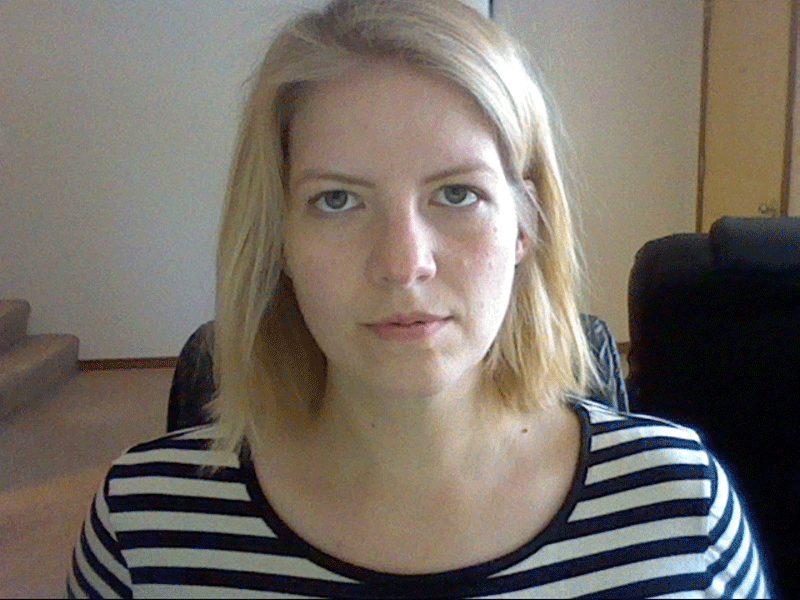 Here is my second animated gif for number 2 on my to-do list. Here's number one from earlier this year.  This time I made it bigger so you can actually see what's going on.
Last week I was walking from my car to our house when I saw the brightest yellow finch. It's been so long since I've seen one, I thought it was an escaped pet bird at first. The very next day I was at a BBQ birthday party and saw the boldest Indigo Bunting. It kept flying up to the bird feeder just a few feet away from us. THEN the very next day I was on a bike ride and a bright red Cardinal swooped right in front of me. I view brightly colored birds as a sign, and remembered this mail art piece I made and decided to list it for sale in my Etsy shop.
I recently discovered the coolest (new-to-me) artist through flickr. Alyn Carlson is a very talented artist, graphic designer and actress. She makes the most wonderful art hats, and they can be found in her Etsy shop here. I love how she posts often about colors, often in a Pantone theme, which really speaks to the graphic designer in me too. Well, lo and behold, this week she featured a photograph I took of my tootsie in grass, on this post. And then today, she shared my silver cast and handspun yarn Grass Ring. A woman who also loves grass is a woman after my own heart.