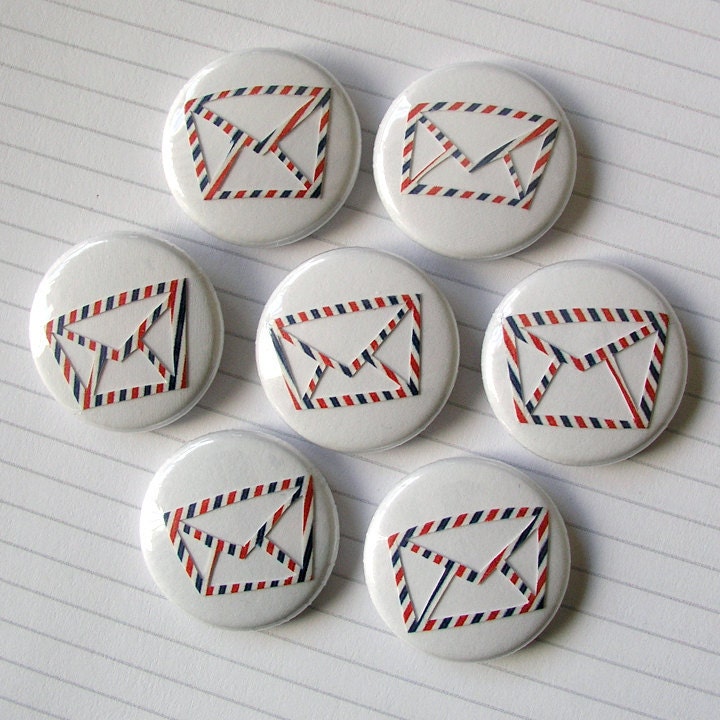 I just added these adorable, airmail themed, 1″ pinback buttons to my shop.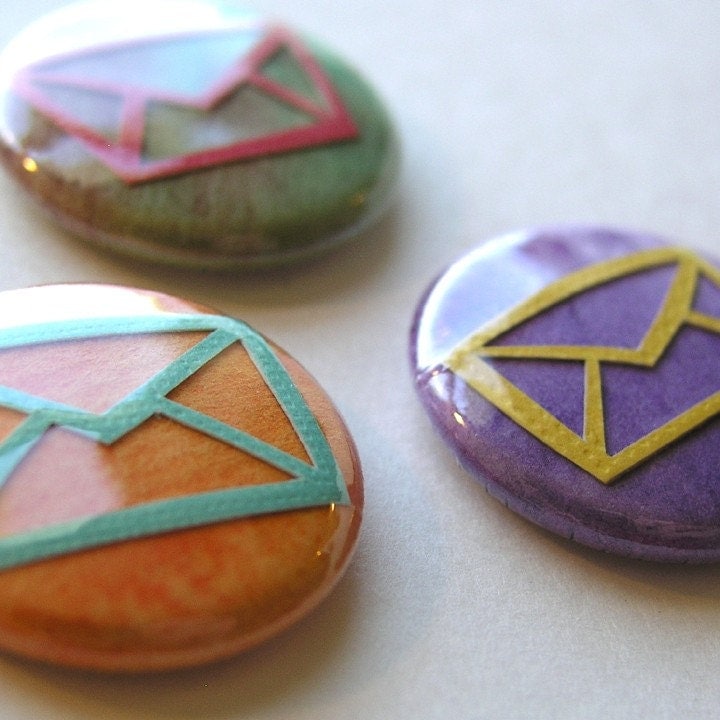 This weekend I was thinking of the mail button set (above) that is in my Etsy shop. I wanted to make another set, but in different colors. Like that, all of a sudden it came to me that I should design and print out a red and white striped airmail paper and cut the same envelope shapes out.
I love how they came out, and they were so fun to design and create. I think they would be a cute present to send a penpal.
robayre
Hi, I'm Robyn and I was Hatched from a Kinder Surprise Egg. Graphic Designer by day, Maker of things by night. I have worked as a graphic artist professionally since I was 16 years old. Went on to get my Bachelors of Art from NIU. I like to share my Artwork online at flickr.com/photos/robayre and on my own personal website http://www.robayre.com. I also have an online shop http://www.robayre.etsy.com where you can find more of my "crafty" sorts of things, as well as a random piece of artwork here and there. Oh, and I'm also an occasional contributor to Artomat (artomat.org).