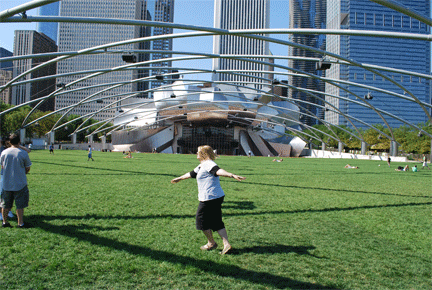 Recently we went into the city. While killing time at Millennium Park I started spinning and unbeknownst to me my friend Nikki took these pictures of me on rapidfire. I put them together to make another animated gif. This is 3 of 5 on my 2010 list (no. 2).
I haven't been spending much time in my studio this month. I haven't been creating at all, which is really weird because it is normally a part of my daily life. I don't know if it's because of the messy state of my studio, the overwhelming list of things on my to-do list, the exhaustive nature of summer heat in northern Illinois, how social plans always seem to be in hyper drive over the summer, OR a combination of all of the above.
At any rate, I hope you are having a great summer! Hope I'll return sooner, rather than later, to share some creative something-or-other.