Catherine Hollis of eauxencouleurs on etsy (Maignaut-Tauzia, Midi-Pyrénées, France) purchased one of my cardboard handbound books (pictured below). She is a talented painter, as you can see from her shop, but she also makes delightful furniture FROM CARDBOARD! Catherine was so kind as to send me a picture of one of cardboard pieces of furniture with my book sitting on top! Can you believe that table is made from cardboard?! I know, you're all "WHAT?!" It is so amazing.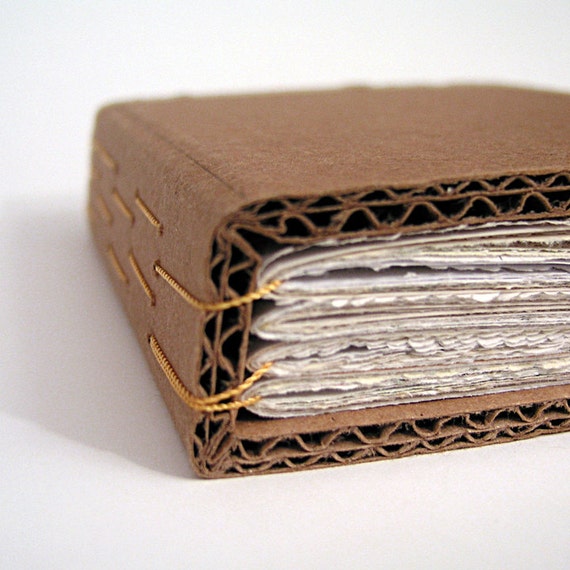 This spring I made a table display for craft shows out of cardboard
It's at the far end of the table so it may be hard to make out exactly, but trust me, I have a far way to go to get near Catherine's talent.