While I was packing for the craft show I found several items that I had made to sell, but then never listed. Things that I LOVED and thought others would probably LOVE as well. They were sitting patiently in my Etsy shelves with all the other products, stacked and ready to package and send off. It kind of goes to show how my real passion is for making things, and NOT necessarily for photographing, editing, composing and listing items. I've had the afternoon off, so I took some time to photograph and share a few new items in my shop.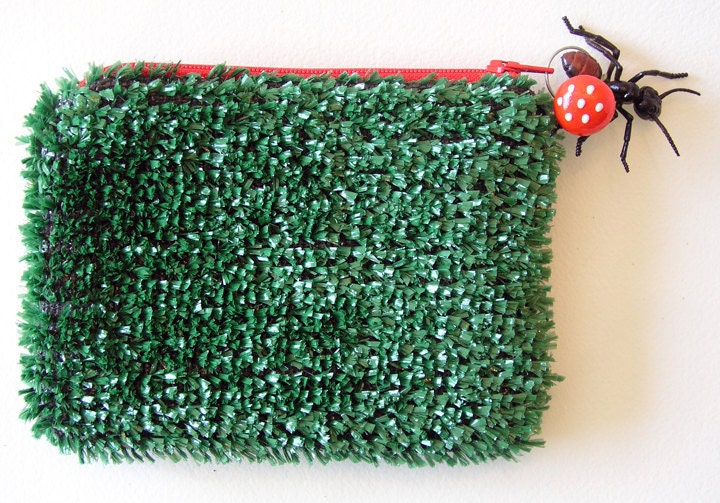 First, this fun Grass Zipper Pouch. I made my first grass pouch, probably 10-15 years ago and so in that time I've been able to add a few touches that make them that much sweeter.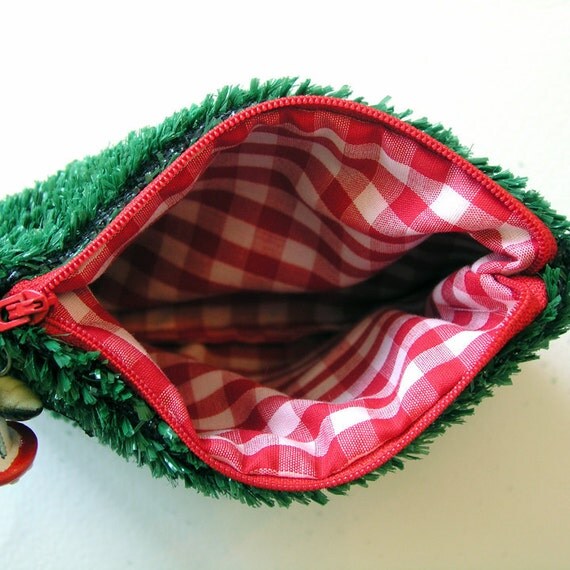 The outside is plastic grass fabric, and the inside is red and white gingham, like a picnic blanket. The final touch is an ant and adorable mushroom on the zipper pull.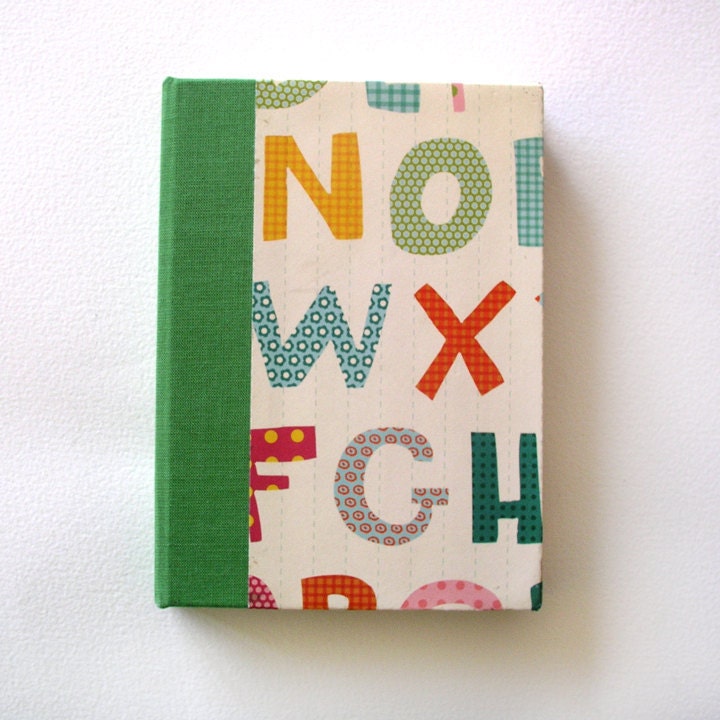 Next is this adorable handbound book, with a green binding and a graphic alphabet cover on the front and back. The fun doesn't end there because much like the grass pouch, the inside has a surprise.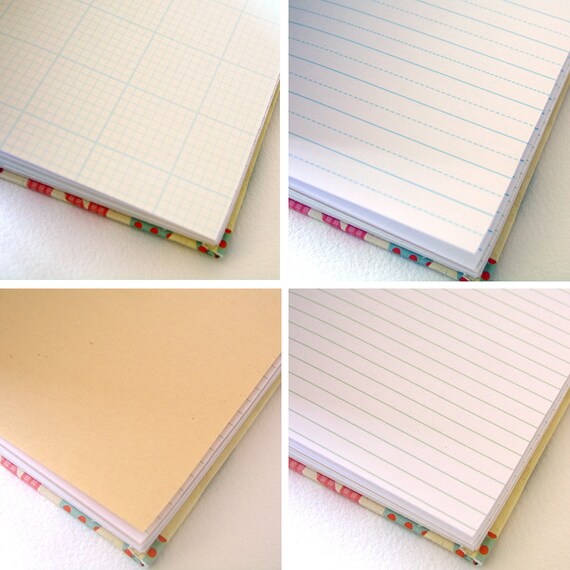 The inside pages are made from a variety of papers I've collected or made. There's graph paper, watercolor paper, lined paper, manilla, illustration pages and more.
Both of these items are now available in my Etsy Shop.
Thank you for stopping by and don't miss out on a chance to win a free chalkboard ring or treasure box, leave a comment on the post at this link before the first of April.